Midland, Texas Mortgage Company
Venta Mortgage is not Frank Prea.com! Check out our  new Midland, Texas Mortgage company website. Get your free online mortgage quote by filling out our online application. We're your local Midland, Texas mortgage company with personalized service and incredible mortgage rates. Fill out the online application here.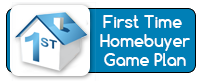 Are you a first time homebuyer and wondering: What is the minimum Credit Score? Do I qualify? How much is the Down Payment? Do I make enough money? What and how long is the process? We will answer all of your questions and help you start a game plan to accomplish your dreams of homeownership.  Start by filling out this quick application and we will contact you right away.

Need to take cash out or lower your interest rate, payments, and term? Start here by completing our refinance questionnaire. No personal information is collected.  We'll provide you with a free no obligation quote that's completely customized to your needs and goals.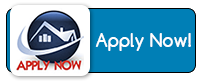 Start here to complete our secure online loan application for a new home purchase or refinance.  We can provide you with a loan decision usually within 24 hours and get you on your way to achieving your homeownership goals.   One of our licensed mortgage specialists will review your application and contact you right away.
 "Frank was extremely responsive and insightful concerning our refinance. He did everything necessary to expedite the entire the process and we trust him. We found Frank through a google search for refinancing and after his initial follow up phone call to the web inquiry I didn't even shop around. Best decision I ever made concerning a home loan. Frank made the whole process very efficient an enjoyable. I'd recommend Frank to anyone looking to buy or refinance their home without hesitation … and I know where we will start if and when we need mortgage help again. Thanks, Frank"
Robert & Leah Echols – Midland, Texas
"I would highly recommend Frank! I was a first home buyer recently and he made the process very understanding for me and he made sure that he explained everything before hand to make sure that I understood what was going on. He is very patient, professional, and truly cares about his clients. Anyone looking for help then Frank is your guy! Thanks again Frank! You're the BEST!"
Alexis Sotelo – Odessa, Texas
"Frank made the purchase of our new home a very easy process! He was very knowledgeable in every aspect of his line of work. He was always professional and worked diligently to make sure that the process moved quickly and smoothly. I have and will continue to recommend Frank Perea Jr to anyone who is considering buying a home."
Cecil & Stephanie Herrera – Midland, Texas
By Frank Perea